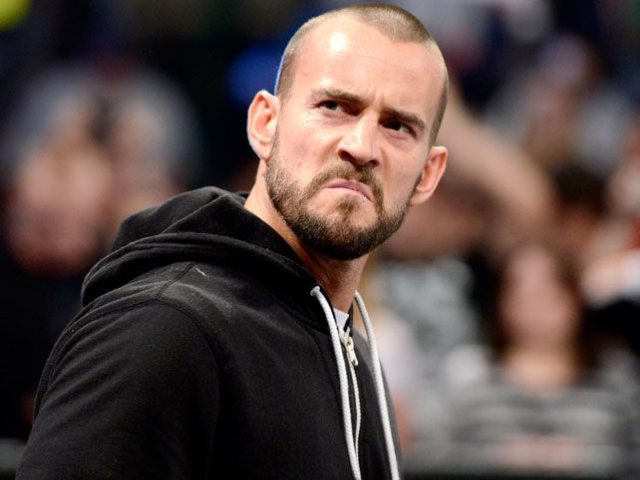 WATCH: WWE Indirectly Fires CM Punk With Latest Post Showing Wife Kissing John Cena
Sometimes WWE posts something on social media that looks like a deliberate dig at former WWE Superstars. For example, the social media team put together a reel where John Cena and AJ Mendez aka AJ Lee kiss!
ADVERTISING
The article continues below this ad
Now, of course, they've put it up as a Valentine's Day message to celebrate the day of love. Considering that almost everything inside the ring is about rivalry and fighting, the few love moments are treasured by the WWE Universe.
But, maybe WWE could have chosen any other moment like Lana kissing Bobby Lashley, Beth Phoenix kissing The Great Khali or even Kurt Angle kissing Stephanie McMahon. None of the above has beef with WWE the way CM Punk does.
ADVERTISING
The article continues below this ad
Therefore, WWE opted to release a video that shows John Cena kissing Punk's wife, AJ Mendez, comes across as a subtle dig at Punk.
Watch this story: WWE SmackDown Results: Fining Ronda Rousey Backfires, Roman Reigns Warns Goldberg, Charlotte Flair Retains and more!
John Cena has been out of WWE since SummerSlam 2021
The champion's last appearance was at SummerSlam 2021. He faced Roman Reigns for the WWE Universal Championship.
DIVE DEEPER
He returned to the business at Money in the Bank 2021 and began a feud with Roman Reigns that lasted until SummerSlam 2021. When he left, he promised to return soon. However, it doesn't look like he'll be back any time soon.
When Cena returned, his entire Hollywood schedule was on hold. Even though WWE offered to work select dates, The Champ volunteered to work all dates because he didn't want to disappoint any fans.
ADVERTISING
The article continues below this ad
On the days he wasn't on TV, Cena worked in dark matches. In fact, he worked in a few dark matches after SummerSlam 2021. As of now, he is no longer actively working with WWE.
It's unclear if he plans to return anytime soon given his busy schedule in Hollywood. After the enormous success of the series The Peacemaker, he will start shooting for the films for which he has already signed contracts.
However, there is a greater chance that he will return in the future. John Cena doesn't want to quit WWE or retire from the ring until he works out his official retirement match.
ADVERTISING
The article continues below this ad
DIVE DEEPER