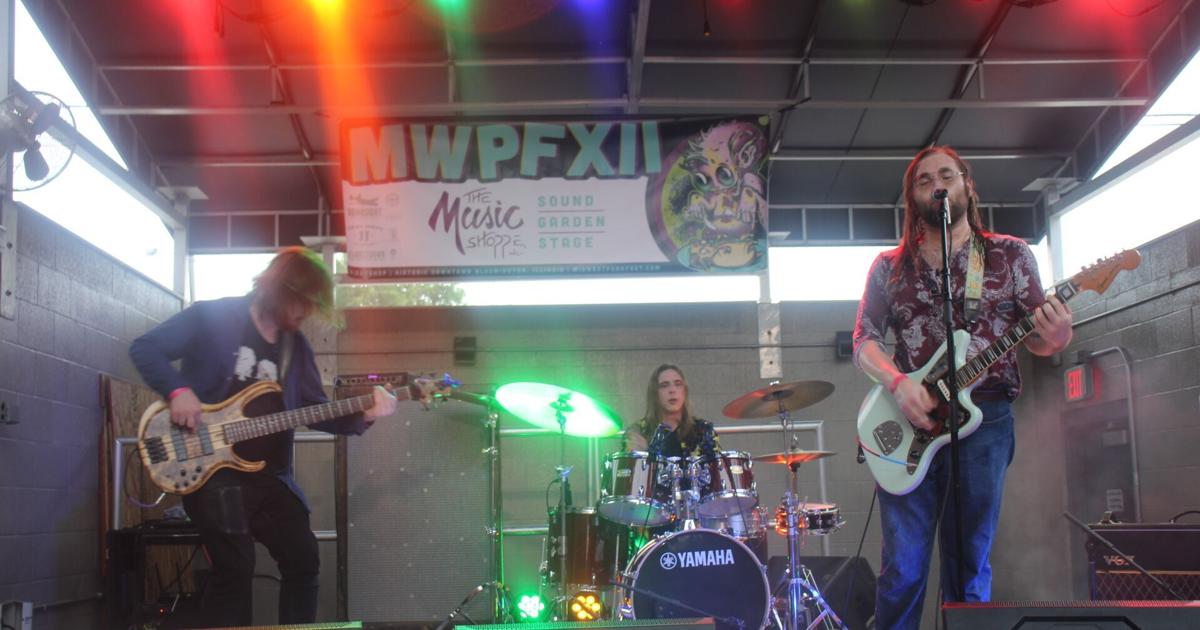 Watch now: Great Value Jesus releases a new album: "Is Propaganda Art? » | Go!
BLOOMINGTON – When the lead singer of punk rock band Tiger Sex invited two members of the public on stage for a dance at the end of their Friday Punkfest set at the nightshop, it was two-thirds of Twin Cities indie band Great Value Jesus who turned up. shown at height.
Drummer Nick Saathoff and bassist Doug Cook reveled in the abstinent, twice-shaken twists on the outdoor stage that night, the latter just doing what he does best to maintain an energetic bassline.
"I keep my hips moving, you know?" said Cook in an interview with The Pantagraph. "I can't be shy as a bassist."
Watch Now: Bloomington-Normal Musicians Create New Sound With 'Great Value Jesus'
The three-member indie rock band from Bloomington opened the 45-act Punkfest last weekend. On the same day, they also released their first full album, "Is Propaganda Art?".
While they may not be trademark "saviors," the trio have developed some authentic and rich heavenly compositions since forming months before a global pandemic. Guitarist Noah Renken-Kapatos' grungy, distorted blues riffs will take you back to the Northwest music scene that made Nirvana famous. In fact, Great Value guitarist Jesus once called Portland home in this area.
Since releasing a seven-track EP titled "Disassociation Nation," Great Value Jesus has continued their conversation about dealing with mental health issues, while focusing on more harmonious sounds and lyrical themes of disillusionment.
Watch Now: Bloomington's 'Great Value Jesus' Drops New EP
Although not specifically intended as a concept album, Renken-Kapatos said that each track on "Is Propaganda Art?" presents a societal problem from a different angle.
The guitarist previously told The Pantagraph that Great Value Jesus was a nickname he earned for his long-haired, bearded style. As for the name of the new album, he said it came from receiving eight daily spam emails from Donald Trump organizations.
Realizing that the former US president "really knew how to use propaganda," Renken-Kapatos then wondered if art could convey both emotion and purpose.
The new album kicks off with an upbeat song called "Blush," which Renken-Kapatas says is about a Hallmark romance that turns into a psychedelic breakdown.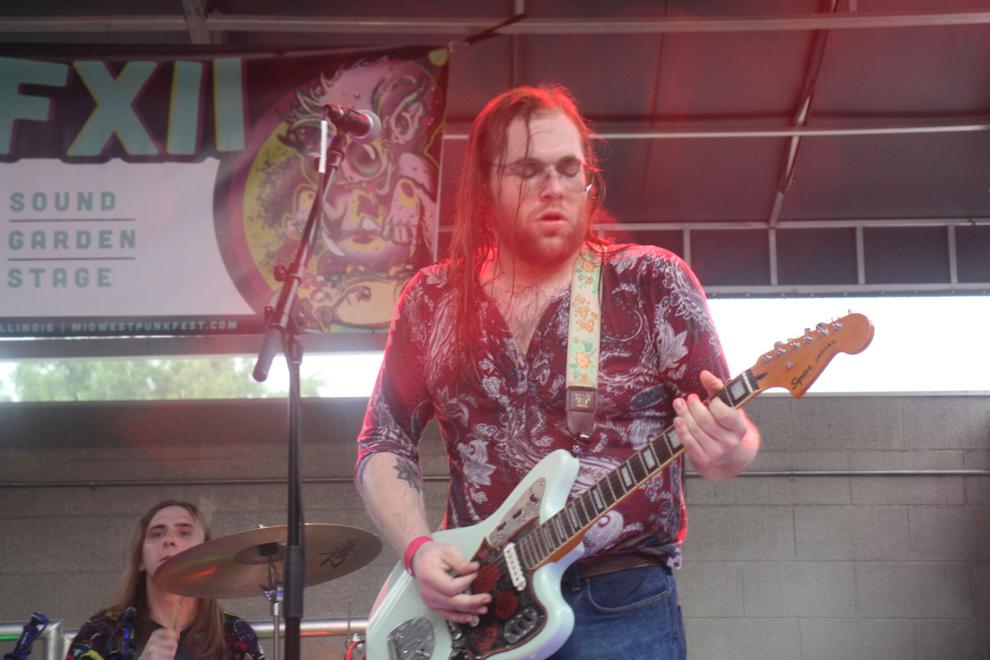 The lyrics of the track illustrate the plastic love of a relationship that fails and melts into an unrecognizable and heartbreaking drop of a burnt Barbie doll.
It's a smooth journey through the first half of the album, driven by haunting psychedelic blues songs like "Electric Coyote Man" and a cover of the James Bond movie theme. In "Mindless Complexities", Cook mixes layers of cello strumming. It's an instrument that won him a scholarship to Illinois Wesleyan University, he noted.
The album then takes on an abrupt change of mood, heading to "Dear God" with prophetic cries to a higher power.
Cook's favorite song on the album is "Breakdown 43". He said it was because it reminded him of Led Zeppelin bassist John Paul Jones. Saathoff said he and Cook took the "Good Times Bad Times" groove "and just went to town on it".
Renken-Kapatos said the album's themes culminate with the final two songs, "Breaking Lies" and "Gen Z the Great Society".
The older track features more cello played by Cook and lyrics that Renken-Kapatos says fit the "inner monologue of the lies we tell ourselves, so we don't listen to the toxic voice in your head."
Watch Now: Pantagraph Reporter Rediscovers Love of Bagpipes Thanks to Eureka Band
He succinctly establishes this point early on with the line: "How we live our lives / Determines reality."
The final song, Renken-Kapatos said, shows a clear picture of a world in disarray, stating, "it's not a world we were told we would have."
Reflecting on this thought, he sang good advice: "Don't stray from the imagination / Be the apple that brought creation."
2022 Pulse Nightclub Memorial Observance
Participants standing in hearts in the street bearing the names of 49 victims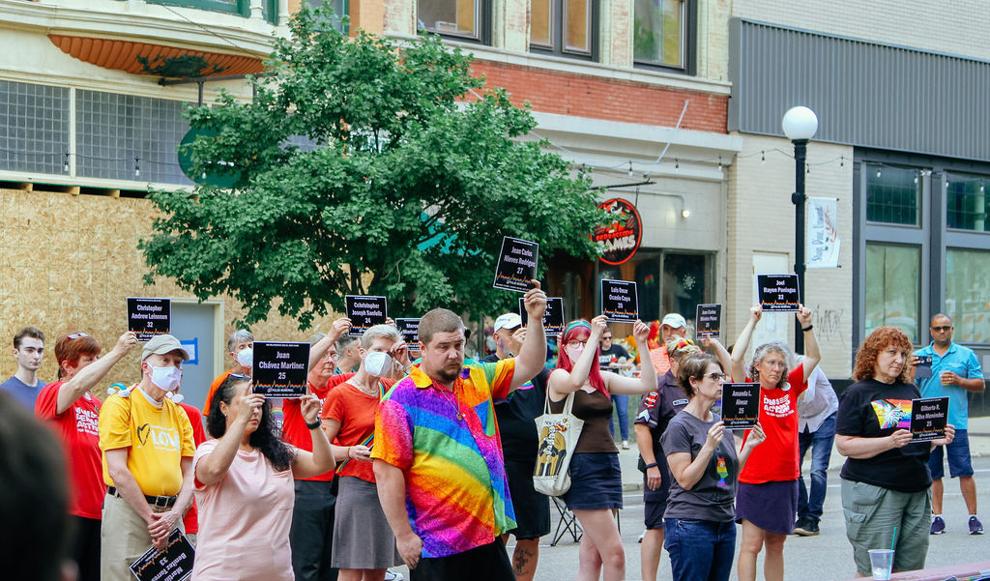 Laura O'Connor holds a sign with the name of a victim in the Pulse nightclub shooting
Rebecca Grant, Unitarian Universalist Church of B/N offers words of hope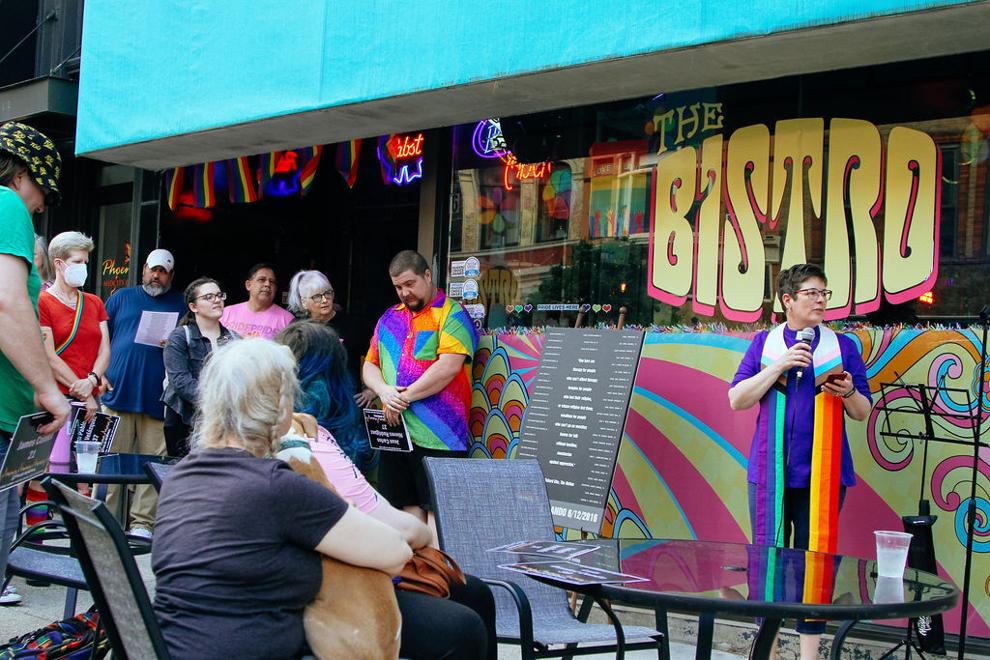 Mike Matejka, Frankie Pelusi
Michael and Laura O'Connor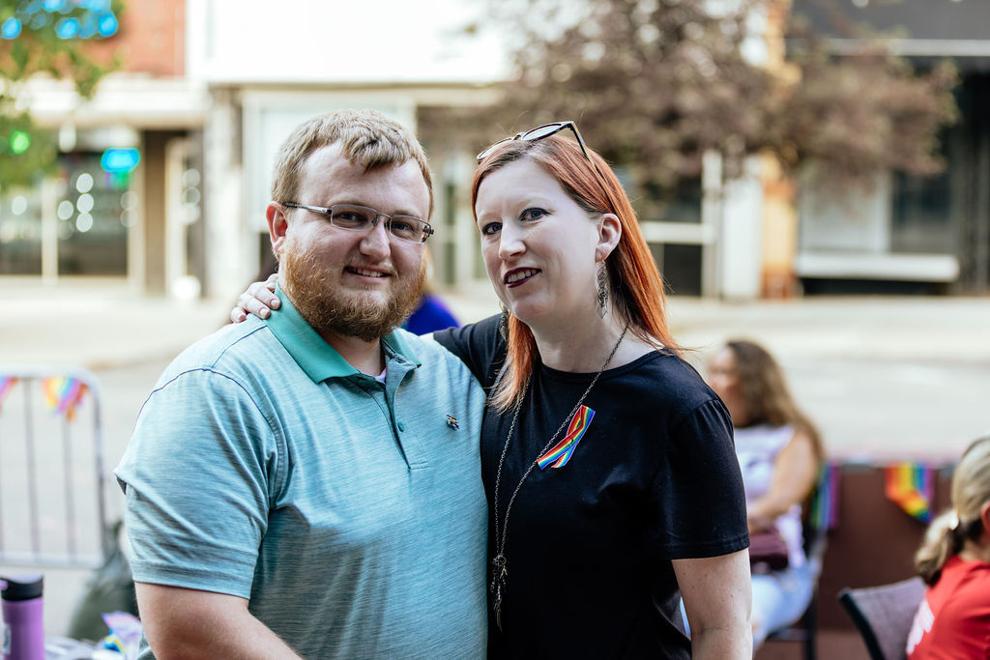 Christina, Sandra, Sophia and Juan Rivera
Karla Bailey-Smith, Donna Walley, Karen Irvin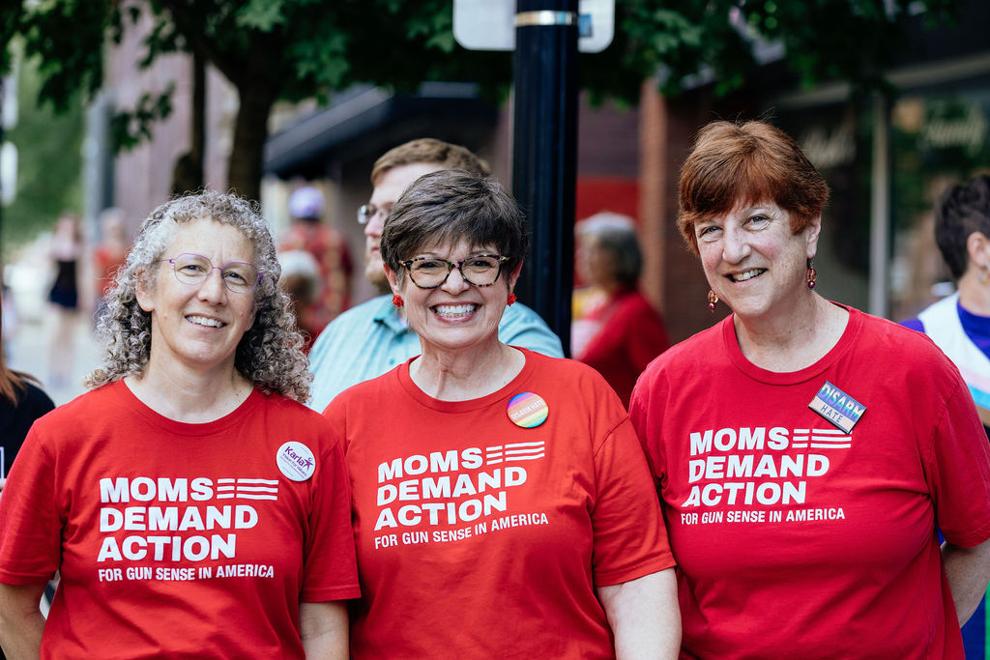 Aiden, Lisa and Andy Novinska
Crowds gathered to remember and pay their respects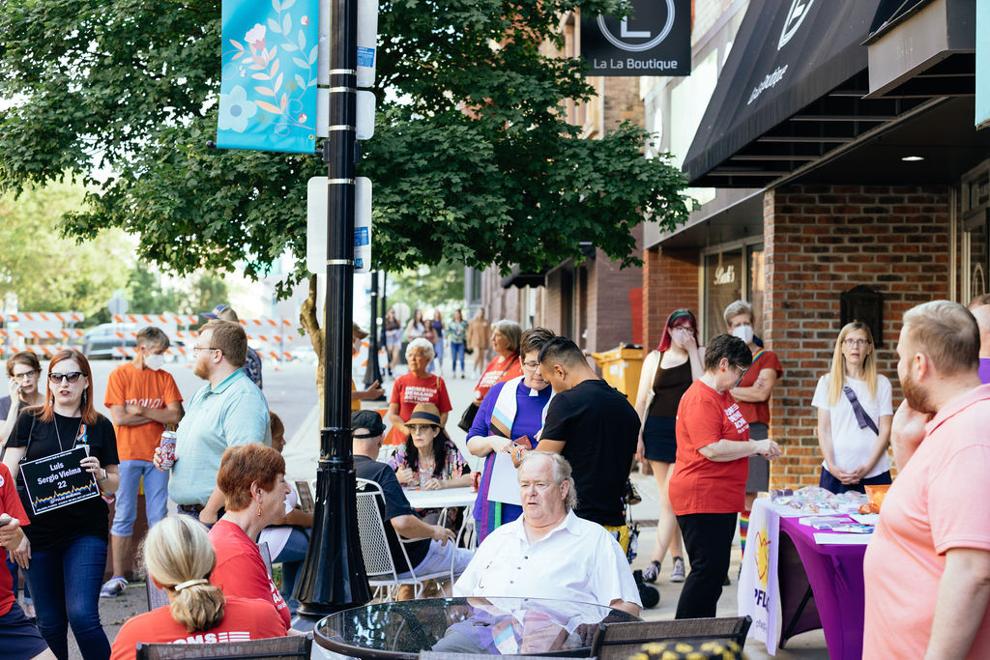 Tammy Peasley, Gaylen Bourland
Jon and Tracy Perkins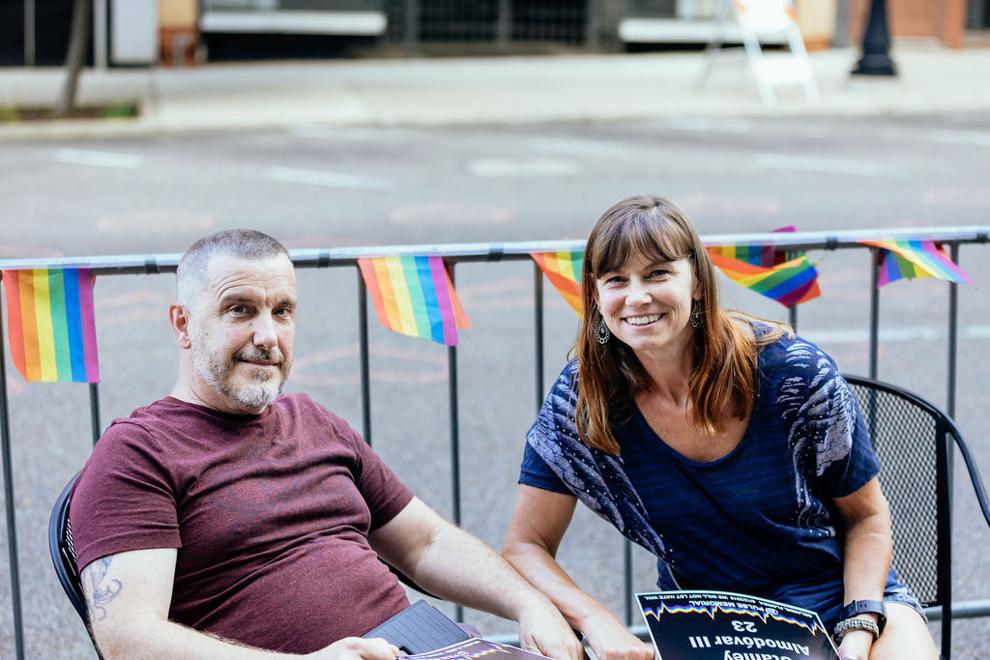 Moms Demand Action Against Gun Violence was one of the sponsors of the event
Amy Arkell, Kate Wagoner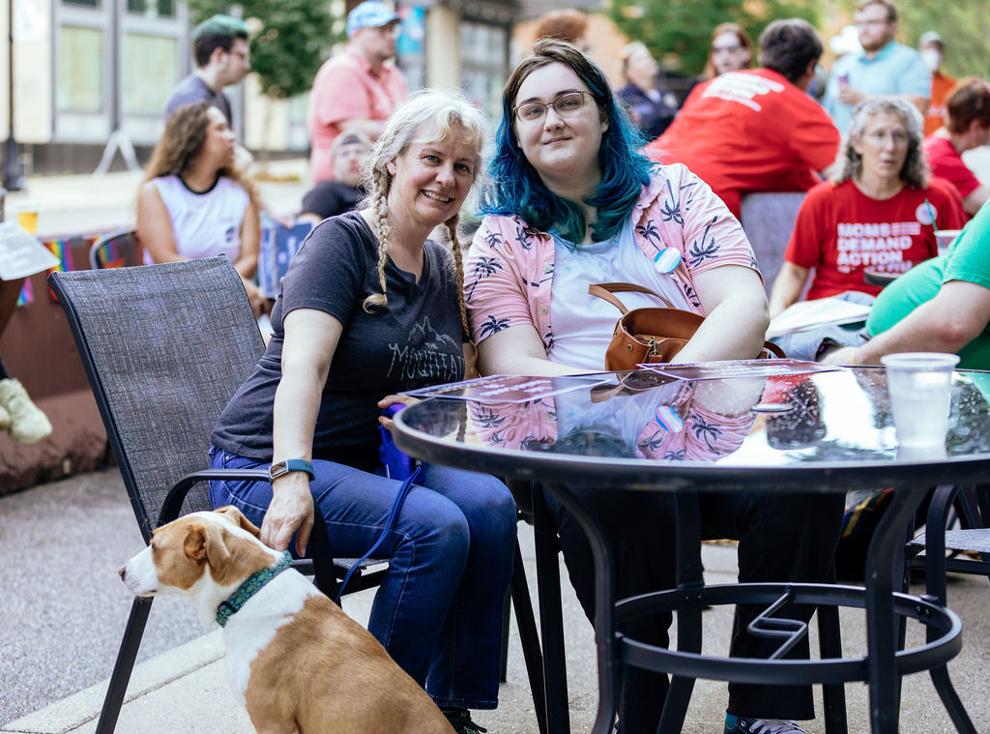 Rev. Rebecca Grant
Donna Wally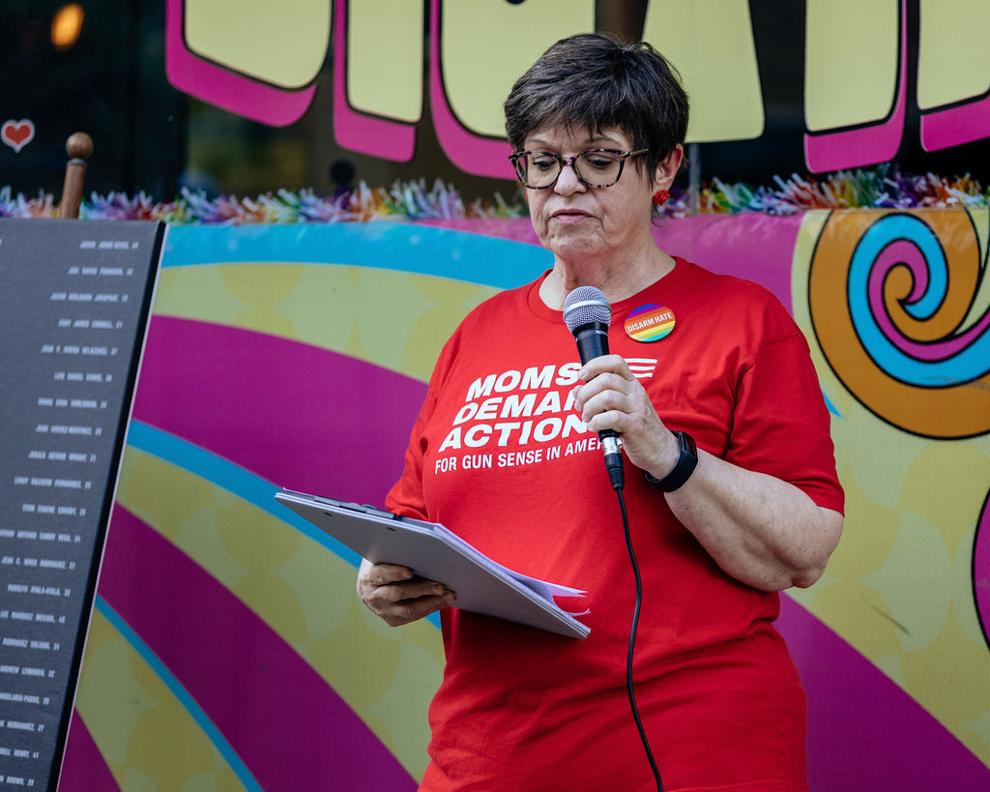 Jan Lancaster, Lennox Martin
Christine Breeden performs "Violent Music", a piece composed in honor of the Pulse Nightclub shooting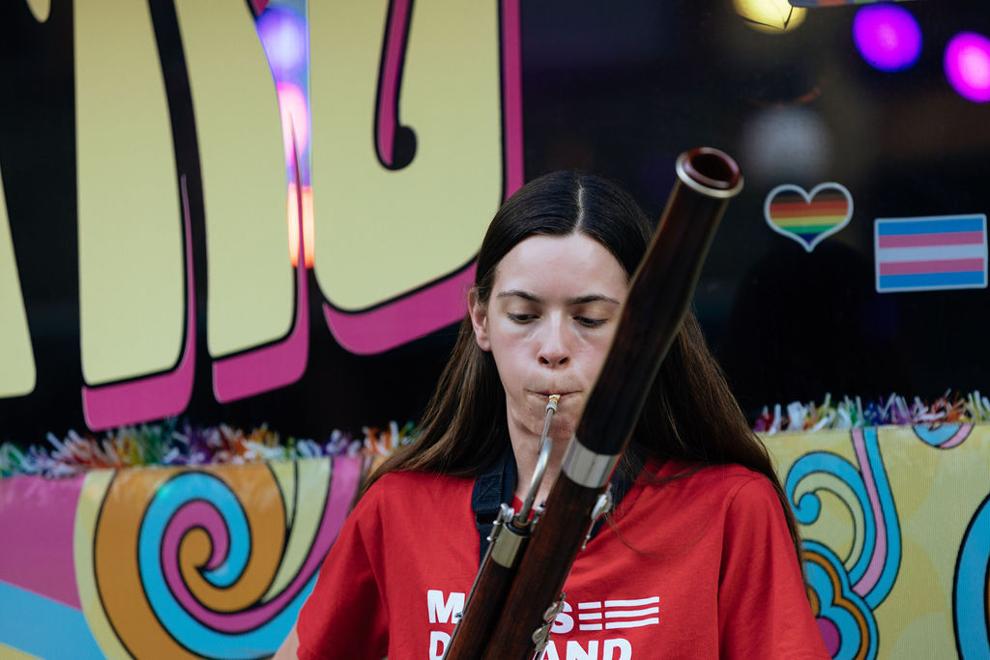 Kerri Johnson holds a sign honoring one of the Pulse nightclub victims
Karla Bailey-Smith holds a sign honoring Joel Rayon Paniagua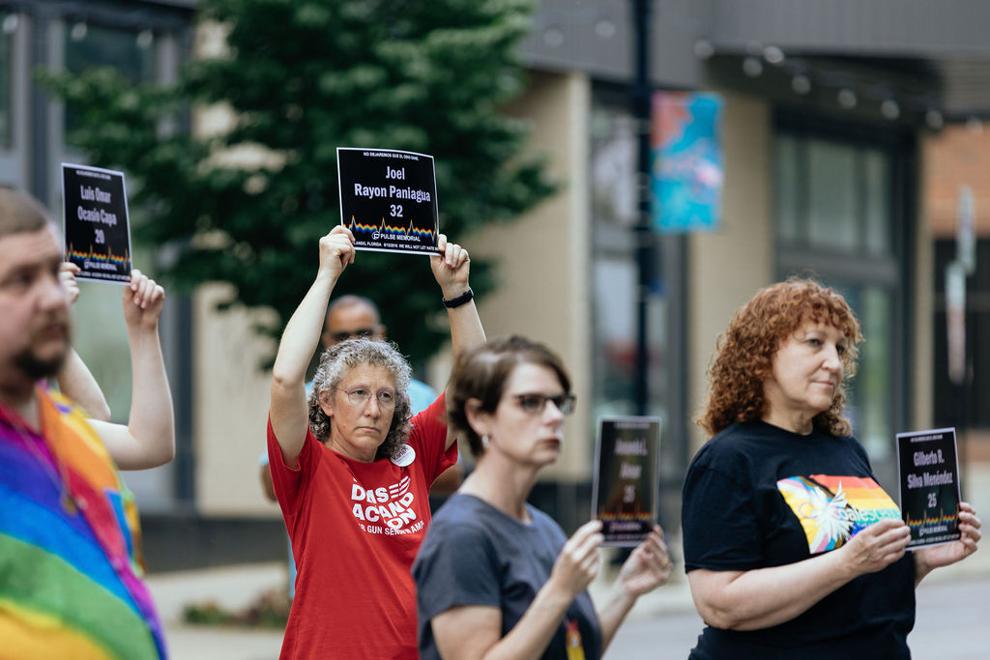 Jessika Jones holds a sign in remembrance of Deonka Deidra Drayton
Marcos Mendez cries after reading the names of the victims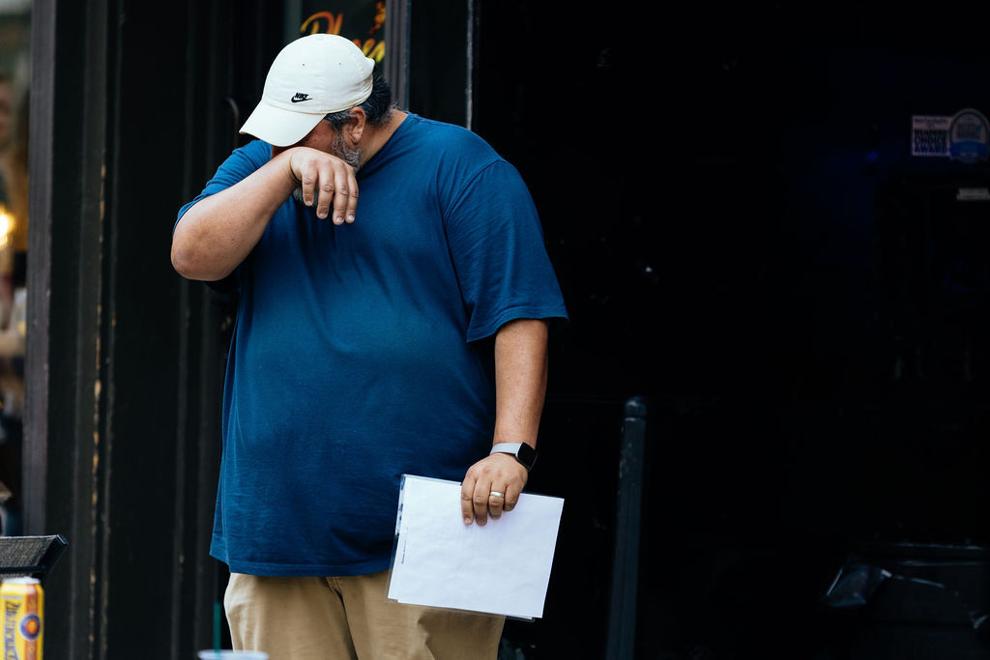 David Benjamin
Jessika Jones, Jeremy Brunk, Sgt. Kiel Nower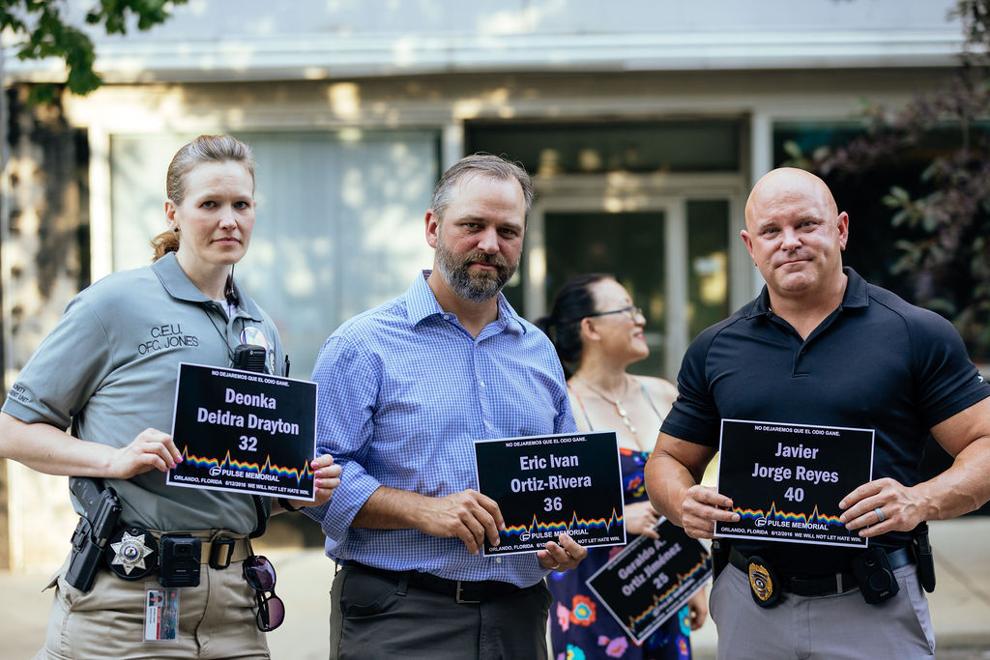 Rhonda Dover, Stacy Trowbridge
Samantha Nussbaum, Mike Gaines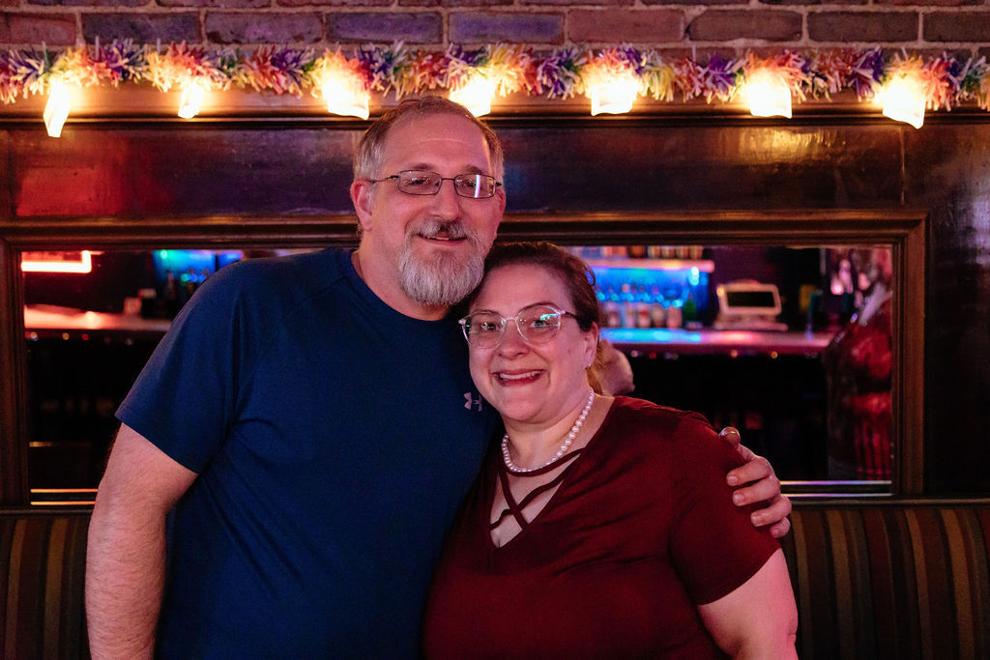 Amanda and Sarah Breeden, Sheri Strohl
Contact Brendan Denison at (309) 820-3238. Follow Brendan Denison on Twitter: @BrendanDenison