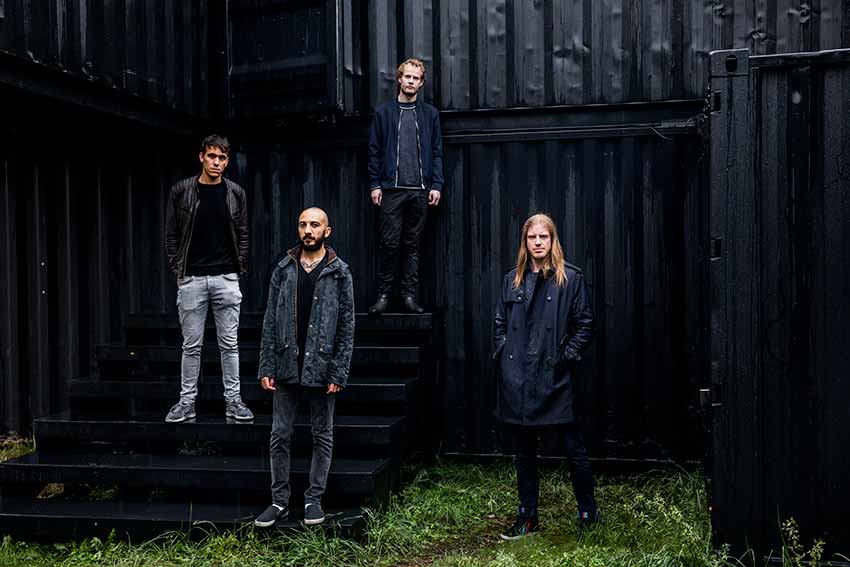 Vola announce their first North American tour
Share the post "Vola announces its first North American tour"
Danish-Swedish progressive metal band Vola have announced their first North American tour for November – see all the upcoming gigs below.
Here is more news from the trek announcement,"VOLA continues to break the rules with their effervescent mix of pop-tinged electronic and progressive metal. After storming the charts with their 2021 album "Witness" which was mixed and mastered by Jacob Hansen, VOLA continue to bring their soulful and uplifting live performances to the stage in equal measure – selling out shows across Europe. along the way."
"We've had many requests from fans across the pond, and now it's finally happening. We couldn't be more excited to finally meet the fans who over the years have been so supportive of us.", comments the band about the upcoming release.
They add : "In Denmark, the United States is still a bit of the promised land. There is a special aura of adventure about going there and playing shows. There's this idea that if you can do it there, you can do it anywhere. One of our main goals is to expand our fan base in this market. With this tour, we're only scratching the surface, so we're excited to see where it will take us. We hope this short visit is just the start of a bigger journey.."
Tour dates:
11/12 Boston, MA @ Middle East
11/13 Montreal, QC @ Petit Campus
11/14 Toronto, ON @ Bad luck
11/15 Detroit, MI @ The Sanctuary
11/17 Columbus, OH @ Ace of Cups
11/18 Chicago, IL @ Beat Kitchen
11/19 Cleveland, OH @ The Foundry
11/20 Baltimore, MD @ Metro Gallery
11/22 Brooklyn, NY @ St. Vitus
Vola is Asger Mygind (vocals/guitar), Martin Werner (keyboards), Nicolai Mogensen (bass) and Adam Janzi (drums).
See also: Anti-Flag Announces Fall 2022 Tour Dates