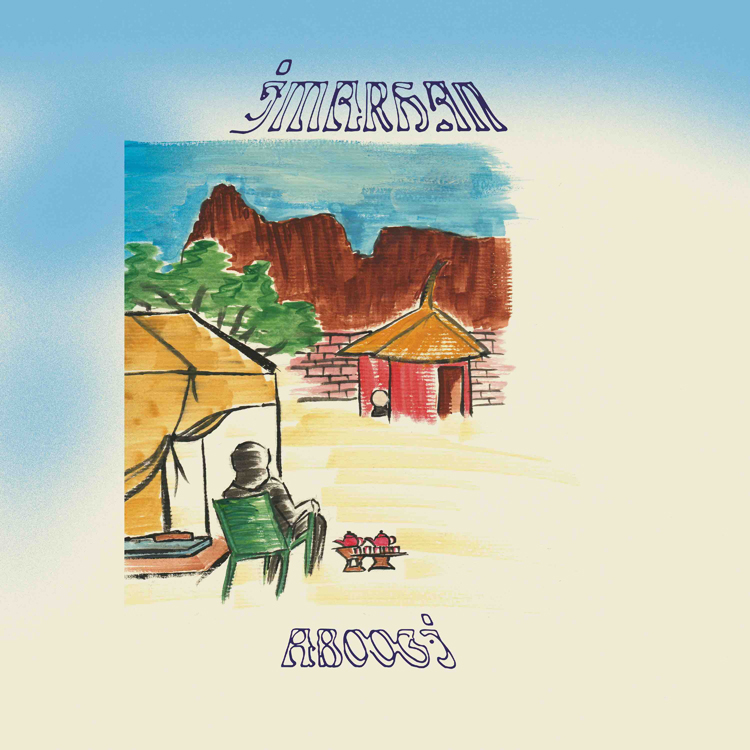 Tuareg group Imarhan releases new single "Tamiditin"
Tuareg quintet Imarhan released a song titled "Tamiditin (Japanese feat.)" From their third studio album, Aboogi, which is slated for release on January 28, 2022 on City Slang. Japanese, aka the late poet Mohamed Ag Itlale, was a pillar of the Tuareg community who died shortly after making these recordings. The album was recorded at Aboogi Studio, Tamanrasset's first professional recording studio, built by Imarhan themselves.
Conductor Iyad Moussa Ben Abderahmane, alias Sadam, said: "The Japanese passage left a great void in Tuareg music. It was enough to exist in the same precious time as his poetry and music, but to have recorded with him at the Aboogi studio was so special. He was an artist and an exceptional personality. He listened to everyone, never critical, encouraging the younger generations as he felt that change is important in music. When I met him, by chance, it was like magic. He knew Imarhan and wanted us to sing his songs because he didn't have the strength and trusted us to continue his music. His progressive spirit and positive energy will always be a part of our community and in our hearts.. "
Aboogi also includes collaborations with Sudanese singer Sulafa Elyas and Gruff Rhys of Super Furry Animals, as well as Abdallah Ag Alhousseyni of Tinariwen, solidifying Imarhan as a truly international group, united with their collaborators in a spirit of resistance and societal change. .
This new album is the first that the group has recorded in their native land, Algeria, and in a studio they have built called Aboogi studio.
Buy Tamiditine
Learn more about Imarhan
Author:
World Music Central Information Service
World Music News from the Editors of World Music Central