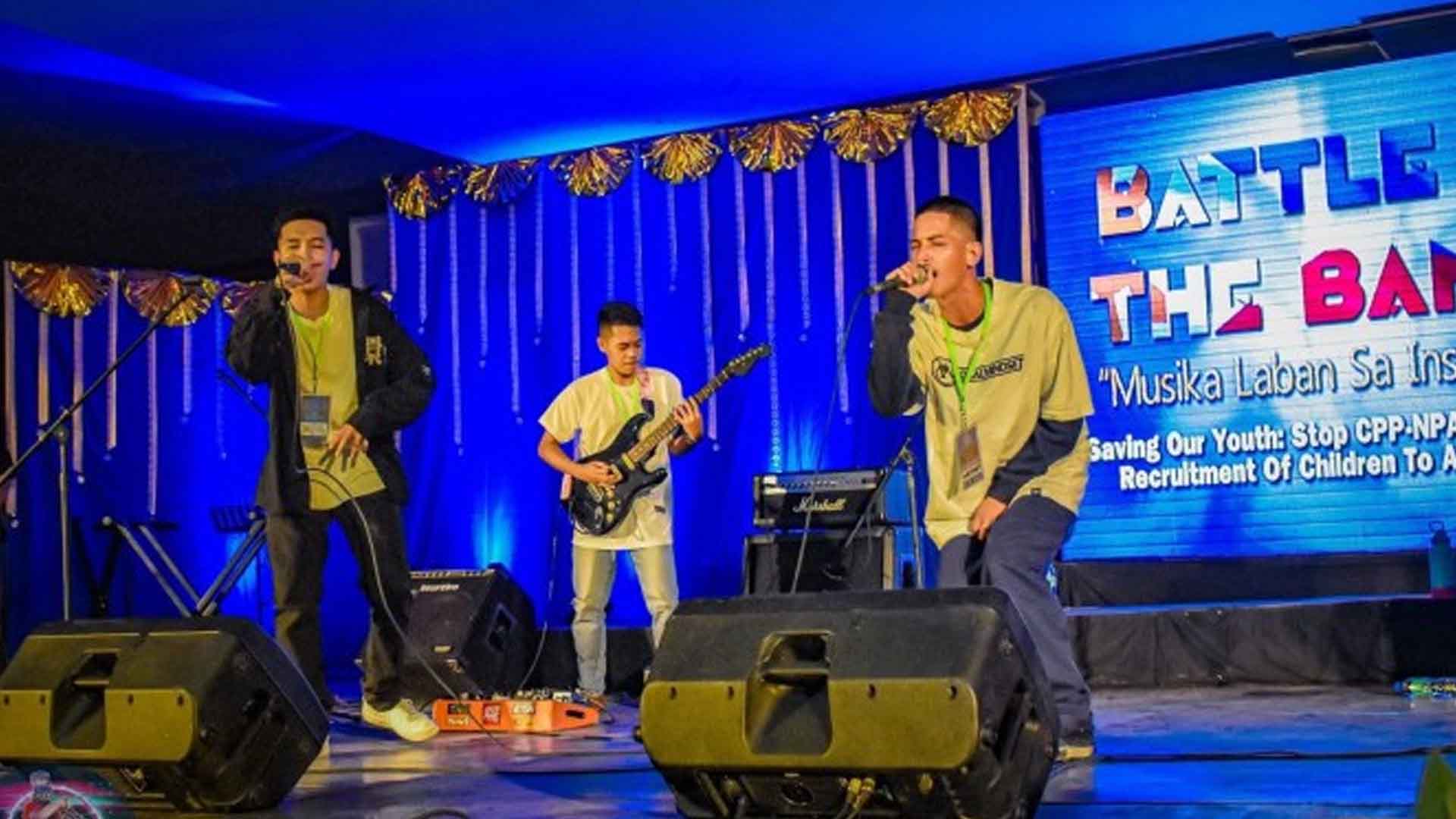 Tacloban police and a group of young people to quell the insurgency with music
The city's police bureau and a youth group here have harnessed music as a tool to raise awareness against the deceptive recruitment of the New People's Army (NPA).
At least 10 bands participated in the first "Battle of Bands Musika Laban sa Insurhensiya (Music Against Insurrection)" organized on Monday evening by the city police office here and the Kabataan Kontra Droga in Terorismo (KKDAT) – Tacloban Chapter .
Col. Michael Palermo, the city's acting police director, said in an interview Tuesday that offering this type of competition was one way to achieve the goal of having a peaceful community.
"It's also our way of expressing our solidarity with fellow public service counterparts to prove to the general public our sincere desire and commitment to delivering them safe, unified and innovative initiatives that will truly win the hearts and spirit of the people, especially our young people," Palermo added.
KKDAT-Tacloban President Peter Julian Barrantes noted that "music is magic that connects people" and that the battle of the bands is not just meant to entertain.
"It is a significant action to awaken the conscience of young people who are blinded by the doctrine of communist insurgents," Barrantes told reporters.
The Philippine National Police (PNP) regional office here has urged other police offices in the region to emulate and carry out the same activity in their respective areas.
Brig. Gen. Joel Limson, deputy director of administration for Regional Police Bureau 8 (Eastern Visayas), called on all police bureaus in the region and the regional KKDAT organization to make the event in the city a model and to organize the same event in other towns and cities.
"We need the success of this activity to be shared in other units and for the KKDAT to support this program. The regional police office is always there to support you, so let's start planning how to pass this on to their PNP units," Limson added.
The competition was held at the campus of Leyte Normal University in that city.
Participating bands sang a cover song and an original composition, with the core lyrics about the government's counter-insurgency campaign and how young people should avoid falling victim to communist recruitment.
The winners of the competition received cash prizes – PHP 15,000 for first place, PHP 10,000 for second place and PHP 8,000 for third place.
The winners were the group Speck (third place) with their song "Gising"; the group Fortisimo (second place) with their original song "Ikaw, Sila, Ako"; and the group Jilla (first place) with their original composition "Yan Dapat".
After School's song "Injustice, Isn't It" won the Special Award and Best Original Song Composition. (NAP)