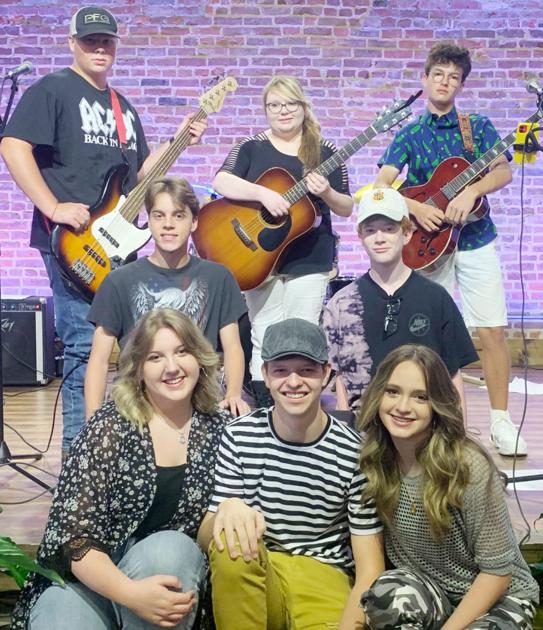 Sand Creek Band will host Music Under the Stars | New
Sand Creek Band, the Greene County 4-H performance arts group, is hosting a free concert, Music Under the Stars, on Saturday, August 7 at 6:30 p.m.
The concert will take place on the grassy grounds next to Unico Bank at 506 W. Kingshighway in Paragould. The group plays a wide variety of music for all ages and helps the community raise funds for Allie Randleman.
Randleman is a 7 year old sophomore at Greene County Tech. She has been hospitalized at LaBonheur Children's Hospital since May 29. Randleman was admitted due to a specific strand of E. coli which caused her to develop hemolytic uremic syndrome (HUS). HUS, although rare, is the result of toxic substances produced by bacteria in the digestive system that destroy red blood cells. Symptoms include vomiting and diarrhea, fever, lethargy, and weakness. In severe cases, it can lead to kidney failure or even death.
Randleman was in the Pediatric Intensive Care Unit (ICI) for 22 days. She was then transferred to an ordinary floor and is healing and getting stronger every day. Randleman has made great strides since she was first admitted, but there is a long road to recovery.
The Four-Hs are hopeful that Randleman will be released from the hospital soon so she can begin her rehab and become the brave and fun cowgirl she is again.
Participants are kindly requested to bring lawn chairs on August 7 at 6:30 pm Campground Clovers 4-H Club will serve refreshments.
Those unable to attend the concert can donate for Allie Randleman at any Unico Bank branch or online at GoFundMe.com. They can search for Allie's name, click on her picture and follow the link.