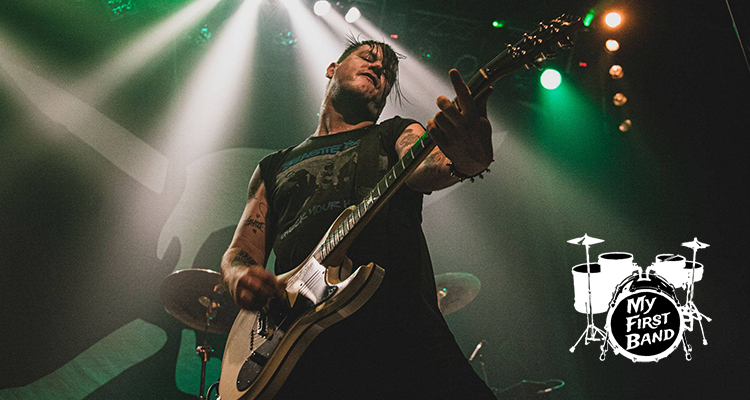 My first band: Ray Carlisle (Teenage Bottlerocket)
As the singer, guitarist and founding member of Teenage bottle rocketRay Carlisle has performed around the world, shared the stage with some of punk's most legendary bands and has always been a part of his own band, becoming a mainstay of modern punk rock over the course of its two decades. After more than a year of absence, Teenage Bottlerocket is back on the road and they are make national news In the process. The group is headlining a show in Florida this weekend that has a "No-Vax Tax" coverage charge of $ 999 for those not vaccinated against COVID-19.
Prior to this show, Carlisle spoke to My First Band host Tyler Maas about the hustle and bustle of the unconventional gig, the process of writing and recording Teenage Bottlerocket's upcoming album. (Sick Sesh!, out on Fat Wreck chords August 27), and memorable moments from the group's more than 20 years of existence. Of course, Carlisle also talked about his pre-Bottlerocket projects, including an elementary school band called Carlisle Crew, a short lived metal band called Vehicular Homicide, and an accomplished school-aged punk project called Homeless Wonders. Along the way, Carlisle also spoke about some of the goals he hopes to achieve before he's done playing music. The ball is in your court, Green Day!
My first group is sponsored by Mastery of the Mystery Room and Brasserie by the lake. The show is edited by Jared blohm. You can listen to My First Band on itunes, Stapler, Spotify, and everywhere you get podcasts. You can also listen to reruns of previous episodes of My First Band on WMSE every Wednesday from noon to 12:30 p.m. CST. The music used in this episode is courtesy of Devil's teeth ("The Junction Street Eight Tigers") and Teenage Bottlerocket ("Ghost Story").