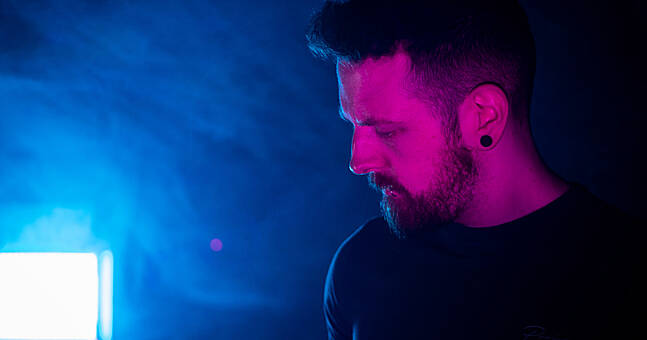 LISTEN: Wornac shares new single "Four Corners"
Wornoc is the solo project of Conor Walsh, who is also the guitarist for Irish alt-punk band Versive.
Irish alt-electro artist Conor Walsh shared "Four Corners", the newest single from his Wornoc project.
'Four Corners' celebrates the beauty of Ireland in a minimalist instrumental journey. Bursting with alt-electronic and downbeat elements, the track is led by emotional strings and sax, smooth percussion, intimate pinches and dreamy touches.
Speaking to Hot Press, Conor said the single was based on a trip he took to Ireland with a friend when restrictions were relaxed.
"'Four Corners' is an expression of how I felt as I traveled to beautiful coastal points such as Malin Head and Mizen Head, as well as the hike to Sugar Loaf Mountain and experience the Bray walk to Greystone for the first time, "he explained.
"The track intentionally has a completely different vibe than my previous 'Signs' release which has a bit of a darker tone. Since my experience on this trip has been incredibly positive, I wanted to show a more upbeat tune and hopefully. -le, light. I can't wait to play this live, I plan to have a big band for my headlining show at Whelans Upstairs on January 29th. "
These sites can be seen in the upcoming music video shot by friend and collaborator Oscar Hackett of Long-Lost Designs, which will be released in the coming weeks.
Newly formed in 2021, the Dublin-based alternative electronic artist was quickly championed by Rock Sound and Hot Press magazines, while gaining national and international broadcasts.
Known for his work as a guitarist for alt-punk band Versive, Wornoc has also collaborated with highly respected artists such as Andrew Marshall (Billie Eilish) and Justin Nace (PVRIS) on a live drum performance from his previous release. "Signs".
Inspired by the sounds of artists such as Massive Attack, God Is An Astronaut, Tycho, Olafur Arnolds and Bonobo, Wornoc's music is cinematic, intense and emotional. Driven by contagious grooves, lush ambient textures, melodic guitar riffs and electronic music, Wornoc offers a spectacular sound environment for introspections, sounds far removed from what happens on the Irish music scene.
Wornoc will perform a number of live shows next year, including a night out at Whelans Upstairs on January 29. Tickets are available here.
Listen to Wornoc's 'Four Corners' below.