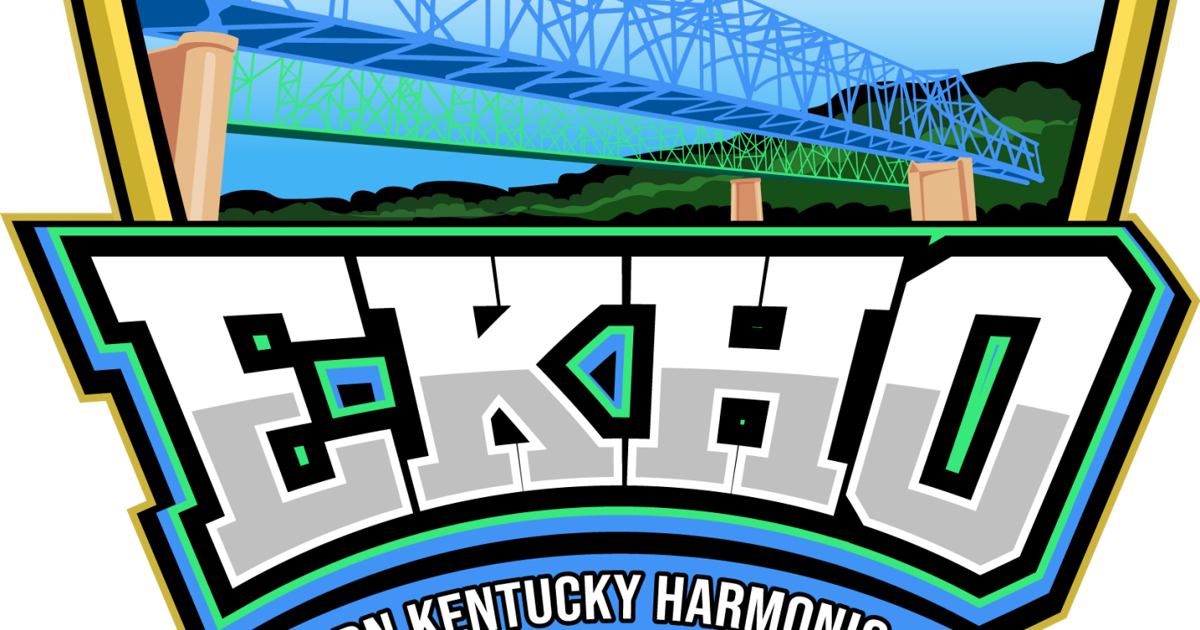 Changing the Dynamics: Longtime Singing Band Changes Names and Changes Names | News
ASHLAND The Singing Kernels, the choir of hair salons in the region, has a new name.
The Kernels announced on Saturday's annual broadcast that the group will be known as the Eastern Kentucky Harmonic Order, or EKHO.
Brian Sparks, former chairman and chairman of the group's rebranding, said the Kernels had already started work on the rebranding before the city of Ashland began its rebranding efforts to focus on the arts.
Mayor Matt Perkins, who took part in the concert on Saturday, said the band has an important place in the city's past and future.
"Music has always been a part of our past – The Judds, Billy Ray Cyrus. Our region is known for music and we have a lot of musical talent. Just watch Holly Forbes on 'The Voice', "Perkins said. "We have a lot of creative and talented people and I'm proud to be a part of the rebranding (singing cores). They are a perfect complement to the strengths of our fine arts community. These people come forward and sing with all their hearts. I always look forward to hearing them.
Carl Taylor, music director and founding member, said some found the original name confusing.
"A few years ago, some young people asked me to change the name of the choir. They said it was too old-fashioned, "Taylor said, noting that his award-winning newsletter for the group is called Cornpone.
Eventually he learned that some members found the music boring, so he figured a rebranding was in order. But that's not all.
"Let's change the level of our singing," he said. "We make music a lot harder, a lot more rhythmic, crazy stuff, up octaves, things you'd say, 'These guys are in their 70s and they're too old to do that.'
But Taylor, who has a bachelor's and master's degree in music education (choral music), and others found it to be different.
"One of them took his recording of one of the most difficult songs and he worked on it for six hours," he said. "When he came in and sang, everyone opened their mouths.
"We've been wading around like musical thoughts and we don't do it anymore," Taylor said, noting that they opened their recent show with "Happy Together" by The Turtles and "C'mon Get Happy," the theme song by the television sitcom "The Partridge Family".
Sparks said the idea of ​​what an old song is is changing, coming from more recent times, so the band added songs from the 1960s and 1970s. "We have to remember that every generation surrenders reckons that "these will be the good old songs in 30 years. "
For the name change, Member Jordan Huff suggested EKHO.
"The name Singing Kernels was kind of an ironic name developed when we were created 32 years ago," Sparks said. "In an effort to bring new attention to our Chapter and to show the audience that we are a new, improved and growing choir, we decided that a name change would be appropriate.
"Not only is this an anachronism, but it relates to a 'good bouncing sound' as well as 'something that has multiplied and is coming back from the past'," Sparks continued. "Our music will always be true to the barbershop tradition, but we also focus on newer songs arranged in true barber shop harmony."
The group will also have new uniforms and a new logo in official Ashland colors and twin bridges spanning the Ohio River, which they purchased locally from Don's Men's Shop.
The changes are meant to remind the community that the group is available to perform at special functions throughout the year in the form of the whole choir or quartet.
"We want people to know that we can be of use to your program, club, religious event. We can do great things, "Taylor said. "We are family oriented and patriotic. We are removing idiocy from the national anthem.
Along with promoting her performances, EKHO members also hope to boost attendance, Sparks said.
At the start of the choir, the Kernels often had more than 40 men on stage; the current strength is around 22 men.
"We just want to remind the men in our community who are interested in singing that we are here and invite them to at least stop for a 'test drive'," he said. "Many of our loyal members initially dropped by for a visit and were immediately hooked to the special a capella sound of the barbershop harmony."
Taylor said he hopes to start recruiting programs at local high schools as part of EKHO's efforts to grow its membership.
EKHO was recently accepted into the Global Fraternal Association of Hairdressing Salon Singers (GFABS). One of the quartets, Commonwealth, will travel to San Antonio, Texas in January to participate in the GFAB National Convention.
Taylor said the community, however, is the most important part of EKHO.
"Some hair salon groups are for the competition, but that's not who we are and what our community wants," he said. "We'd love to be the one to do the opening song for Summer Motion and that sort of thing."
(606) 326-2661 |
Eastern Kentucky Harmonic Order, formerly Singing Kernels, is accepting new members. The rehearsal is at 7.15pm on Mondays on the second floor of the Ashland Skytower on Bath Avenue. For more information, visit the Facebook page or ekhochorus.com.