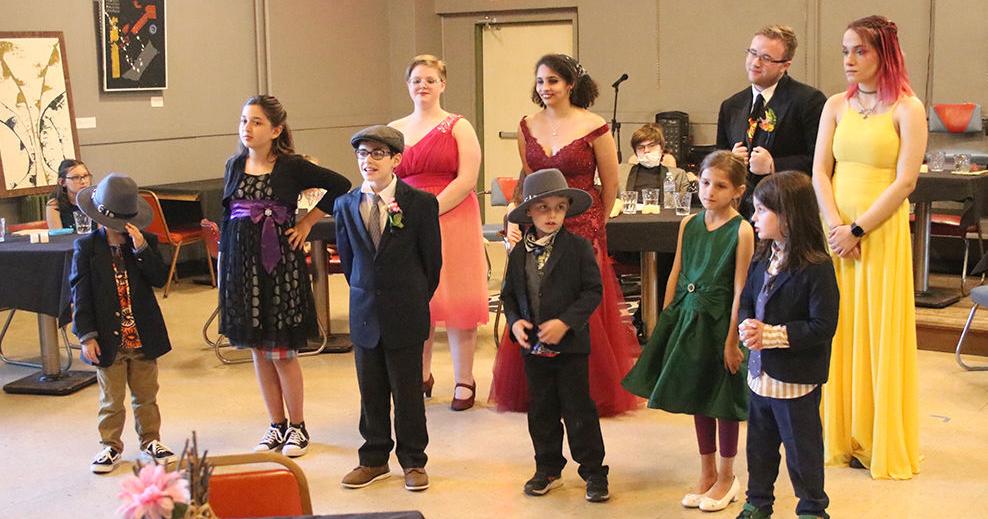 A theater group for young people presents a musical review | Local News
MILTON — Imagine an evening of live musical theater performed by young people who can make an audience smile, laugh or even cry.
"Let's Get It Together, An Evening with Grand, Travelers and Scrim Youth Theater (GTS)", will do just that at 6.30pm from Thursday May 12 to Saturday May 14, at the Art Academy of Milton, 38 S. Front Street, Milton .
The two-act revue, conducted with material written by Ellen McCormick, contains 25 musical theater songs from 21 shows performed by 23 young performers.
McCormick noted that the band has been working since February and thinks the night will be a celebration of veteran artists and newcomers to GTS.
The ensemble ranges in age from freshman Sullivan "Sully" Harte of Danville to Liam Cummings, a Lewisburg-area high school student who plans to earn a college degree in music education. Zoe Scott, also a high school student, plans to attend West Chester University and earn a degree in English in secondary education.
Longtime GTS collaborator Maggie Able said working with the young talent has been a pleasure.
"We love working with children," Able said. "We have a lot of talented kids in the area, so we're giving them a showcase."
The review features numbers ranging from long-ago musicals like Guys and Dolls to newer Broadway fare Mean Girls.
Fans of local high school musicals will recognize the songs from Les Misérables and Wicked, both recently produced by high schools.
Other songs have become American standards, such as "Over the Rainbow" from The Wizard of Oz and "Tomorrow" from Annie. The eclectic selection of gear also features standards from the future, including Chicago's "Mr. Cellophane" and Rent's "Take Me or Leave Me."
Cast members include Kiya Hutchinson, a middle schooler from Lewisburg, who has not only performed in school shows, but also with the Riverstage Community Theater and a non-speaking role in a Bucknell University production of Antigone. .
Siblings on stage include Saige, Coral and Brighten Kleyman as well as Maggie and Kieran Kinney.
Able noted that some GTS veterans are performing in community theater as they age a bit. She added that as good as the first act is, the second act is sure to tug at the heartstrings.